Vi segnalo questa interessante rivista.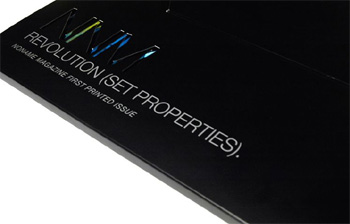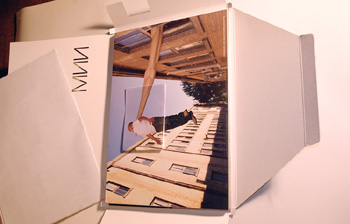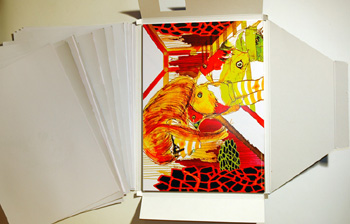 NonameMagazine is an editorial project referred to everyone that is able to perceive the different aspects
of an image.
Contents are based on work of artists from all over the world, selected through an accurate
research, giving a view on what could be considered "contemporary art".
Every three months NNM have been representing art directors, graphic designers, illustrators, photographers,
architects, performers, stylists, fashion designers...
Every issue has it's own theme that is expressed in a different way by each artist. Every issue represents
a step of our artistic pattern.Started in 2003 as an on-line magazine/virtual gallery, NNM now counts more
than 800 collaborations of relevant and talented artist and more than 500.000 viewers.
On the 21st of February
NNM will introduce its new format
:
86 posters on special paper with A3 dimension + Different internal sized pages that work as mini-insertion
booklets + Giant poster A0, and some other surprises!!!
The first international annual issue will be: NNM REVOLUTION (SET PROPERTIES).
featuring works from 47 artists divided in 4 sections:
INTERVIEWS
Fashion.
Haider Ackermann, Antonio Marras, Ann Demeulemeester.
Contemporary Artists. Luca Pancrazzi, Li Wei, Fernanda Gomes, Jacque Fresco,
Gianni Caravaggio, Amaste'.
SONIC INTERVIEWS
Ellen Allien, Gui Boratto, Franky B, My Park, Mastafaktor, Miguel Marin.
PHOTOGRAPHY
Perou, Julia Fullerton-Batten, Dono, Floria Sigismondi, Jason Evans, Luca Desienna, Robert Flynt, David Stewart, Todd Fisher, Henrik Lindall, Annie Collinge, Dennis Schoenberg, Daniel Sannwald, Jillian Edelstein,
Marius W. Hansen, Eric Wahlstrom, Marco Armienti, Dave Anderson, Jun Tagami, Corpicrudi.
ILLUSTRATION, ART & GRAPHICS
Peter Jeroense, Kentaro Kobuke, Masayuki Ogisu, Sara Singh, Cristian Montenegro, Annie Hackett, Berto Martinez, Cees Krijnen, Yomar Augusto, Raimond Teitsma, Loris Cecchini, Przemek Sobocki.